On This Date In Music – "Hey, Soul Sister" by Train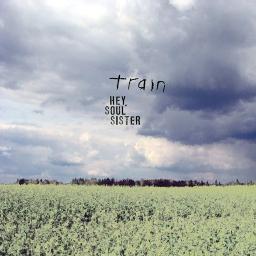 April 13 – On this date in 2010, Train's huge comeback single "Hey, Soul Sister" had peaked at #3 on the pop chart.  Though the song never made it to #1 in the U.S., it did top the charts in 16 other countries and went on to be one of the highest-selling songs of 2010 (and the best-selling song on iTunes that year).  The song also helped the band's fifth studio album, Save Me, San Francisco, become a top-seller.
Pat Monahan, whose music career began in a Led Zeppelin cover band, later started singing in coffee houses and local clubs in the Bay Area, where he formed a band that he called Train.  When they couldn't get a record deal they released their self-titled debut independently.  Eventually Columbia signed them and their second LP, Drops of Jupiter became a huge hit in 2001, peaking at #6 on the album chart.  Their follow-up, 2003's Private Nation, did just as well; and their fourth LP, For Me, It's You, got as high as #10.
For a few years Train sat at the station as fans waited.  Then, after a hiatus, Monahan brought to the studio something inspired by the Burning Man Festival.  Train had never played at the festival, but Monahan had read about how they burn a wood sculpture of a man and how it sets off this spontaneous party with beautiful women, some naked, dancing around the firelight.  With that topic on his mind while in a sleep-deprived state, when Monahan claims to write better, the lyrics for "Hey, Soul Sister" came to him as if in a dream.  Although he did not yet have a melody, he knew that he wanted the song to "bounce" because that's what the lyrics were about, a woman so hot the way she moves isn't even fair.
A guitar opening originally was laid out for the track, but Monahan wasn't happy with it.  When a ukulele was tried for the opening riff instead, Monahan knew instantly that was the sound that he had wanted.  "It made the difference.  It made my words dance."  Besides "Hey, Soul Sister," Save Me San Francisco produced two other Top 40 songs, "If It's Love" and "Marry Me" and it announced to the music world that Train was rolling again.  (Reprinted and edited with permission from Michael Walter author of "On This Date In Music").  To learn about other dates in music history, get Michael's book at OnThisDateInMusic.com. #OnThisDateInMusic #MichaelWalter