On This Date In Music – "Three Times A Lady" by Commodores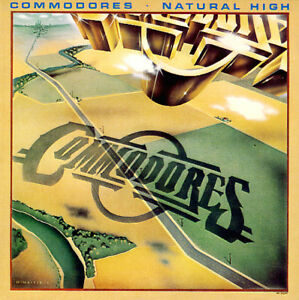 August 24 – On this date in 1978, the Commodores' "Three Times A Lady" was in its second week at #1.  It was the band's first chart-topper after 10 years of playing together.  A band's first #1 will often catapult them into a higher stratosphere of fame and strengthen their bond as bandmates.  For the commodores, "Three Times a Lady" had the opposite effect and would soon lead to the song's writer, Lionel Richie, leaving the band.
The Commodores came together in the late '60s at Tuskegee University.  Founding member William King has said they flipped open a dictionary and randomly selected a name.  "We lucked out," he has joked, "we almost became the Commodes."  They signed with Motown in 1972 and consistently released funk and R&B songs that were met with varying degrees of success, most notably 1977's "Brick House."  The funk celebration of a lady who is "stacked" was inspired in the idiom, "She's built like a brick sh*t house," but since the band wanted the song to get radio play they removed the curse word and left a single horn note in its place. The ploy worked; the song became a hit and it climbed to #5 on the pop chart.  That same year the Lionel Richie-written ballad, "Easy," peaked at #4.
When the Commodores convened to record their next studio album, Richie presented his bandmates with yet another sugary ballad, which was inspired by a speech his dad had made at his parent's anniversary party.  His father thanked his mother profusely and said, "I love you.  I want you.  I need you."  Richie couldn't get these words out of his head and later when he sat down to write a song, he began thinking about his own wife and how her support had helped his career.  He wrote "Three Times A Lady" as an ode to both women, using his dad's words as an inspiration.  The Commodores recorded the song and made it the lead single off their next LP, 1978's Natural High.  "Three Times A Lady" got to #1 on August 12, 1978 and would enjoy a two-week run.
The following year, inspired by his success writing slower, more intimate songs, Richie wrote two more ballads for the band, "Still" and the break-up song "Sail On."  Both were Top 10 hits with "Still" reaching #1.  Commodores' concerts, which used to be non-stop funk fests and dance parties, were becoming easy listening shows.  While the band loved the success of the slower songs, some members started to wonder if they were just becoming Richie's ballad-backing band.  When articles began appearing asking if Richie was too big for the Commodores, the band approached their main songwriter and asked him if he'd like to do a solo record.  Richie said, "Yes," even though he admits it was like leaving his family.
The band would continue on without him to lesser degrees of success.  "Night Shift," their tribute song to R&B singers Jackie Wilson and Marvin Gaye, was by far their biggest post-Richie single and although they have been able to return to a more straight forward funk sound, their concerts are still interrupted by a few Richie-written ballads like "Three Times A Lady."
To watch the video click here
(Reprinted and edited with permission from Michael Walter author of "On This Date In Music").  For further insight on former-bandmate Lionel Richie's music career, and other dates in music history, get Michael's book at OnThisDateInMusic.com. #OnThisDateInMusic #MichaelWalter