Creating Great Memories in Safer Celebrations!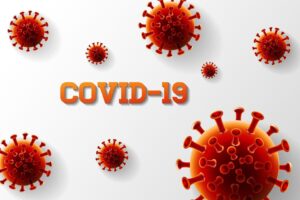 Here are steps we have taken in response to Covid-19 to promote the safety of you and your guests:
The planning session to detail the musical entertainment is available via Zoom.
Our wireless microphone for the blessing before the meal (if applicable) and toasting will be on a microphone stand to minimize touching.
The microphone will be protected with a sanitary disposable microphone cover that our DJ/MC will change for each person speaking.
Our DJ/MC will wear a face shield and/or mask and will have personal hand sanitizer available at the DJ Booth.
For song requests, to maintain social distancing, your guests can scan a QR code with their cell phone camera that will instantly populate a message to text the request directly to the DJ/MC's phone.
Our DJ/MC will encourage guests to join others on the dance floor only to the extent that they are comfortable in doing so.
For alternatives to dancing, our DJ/MC can engage your guests in fun, interactive, socially distanced activities like Trivia, Name That Tune, Simon Says, and The Shoely Wed Game for weddings.
Props like maracas, tambourines, and hula hoops currently are not distributed to avoid attendees having contact with objects touched in common.
We would welcome the opportunity to create great memories in a safer celebration for you, your families, and your friends!